Wildland Fire Aviation Services
Wildland Fire Aviation Services
Tactical Intel, Mapping, Air Attack, and Reconnaissance.
High visibility Aero Commanders exceed Type 1 Air Attack specs.Intuitive tactical infrared along with highly trained pilots provide exceptional situational awareness, reduced workload, and increased mission effectiveness.

Multiple infrared sensors aboard aircraft maximize effective operations, real-time products, and detailed accurate heat maps. MANET Mesh, FirstNet/ATT/Verizon cellular, and Satellite deliver live intelligence to the ground.

Six Aero Commanders and support aircraft are locked into exclusive operation and maintained above the highest FAA and fire agency standards. Human factors considered for simple effective operation and comfort during long flight missions.

Experienced mechanics, extensive hangars and equipment, mobile support vehicles, and mechanic's planes allow for fast service in the field. Staff, equipment, & spare parts enable turbine engines to be swapped overnight in remote locations.

Aircraft are a homogenized blend of the best radio, and flight instrument equipment available. Exceeding required specs, aircraft have long-distance military-grade datacom radio. Our approved avionics repair station allows lots of flexibility.

Boasting the best datacom in the industry, our aircraft have multiple hi-speed internet links for reliably streaming large volumes of data to ground teams. Like all aspects of the working planes, everything is designed to work simply and fast.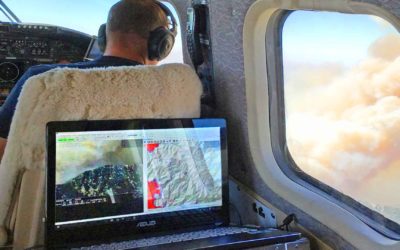 High-Tech Planes, Supercomputers and Helitankers Help Fight Wildfires California Fire crews abandon hand-drawn maps for up-to-date information on phones to track and extinguish blazes faster. By Erin Allworth for The Wall Street Journal LOS PADRES NATIONAL FOREST,...
read more
AERIAL FIRE INTELLIGENCE BLOG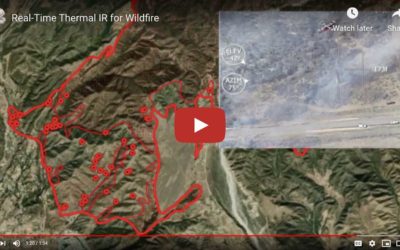 Courtney Aviation provides tactical aviation services including aerial Infrared mapping of California wildfires shared with ground crews and fire management teams. This video shows technology in action on the 2020 Apple fire. 
read more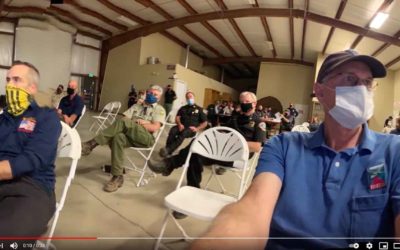 SQF Team swap last night used our live aerial IR. A step-stare camera flying a NIROPS mission at 17500 transmitted live NADIR high-resolution LWIR & RGB and NIR on to the bottom of a big war-room screen and simultaneously showed AI fire polygons instantly as...
read more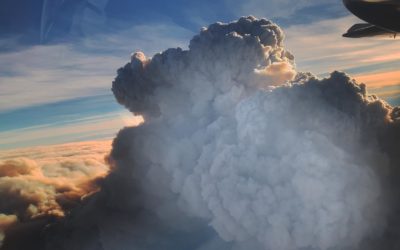 The Bear-North column from 27,000 ft before collapsing and turning the next day into night. The smoke was too thick for long wave infrared and fire growth was about 5 mph. In the morning we were called out of bed to go underneath and map. ATT/FirstNet beam form...
read more
Additional Aviation Services –
Yosemite Air Tours
–
Pilot Training
–
Air Charter

 
>>>